We all know that nutritious meal is mandatory for pregnant mom and a growing baby. Let's opt out some of the industrial foods and create a healthy meal at home. I mean substituting 'good' ingredients for 'bad' and synthetic ones. Sound's interesting right?? The question is who is going to prepare the nutritious meal and how long will it take? With an easy replacement of good ingredients and a little time, I am suggesting you the following easy liquid healthy recipes.
Recipe for Pregnant mom and beautiful babies
a) Egg Drop Soup
Ingredients:
1 tbsp butter
1 onion, diced
2 stalks, celery diced
8 cups chicken broth
1/4 tsp ginger paste
1 tsp soy sauce
1/4 tsp sesame oil
2 tbsp corn starch mixed with water (for thickening)
5-6 eggs
Directions:
Melt butter over medium heat. Saute diced onion and celery over low heat until they turn soft.
Stir in broth. Add a ginger, soy sauce and sesame oil. Bring it to boil. Add salt to taste.
Mix cornstarch mixed with water into the soup and cook until it thickened.
Whisk your eggs together and pour intermittently into the soup.
(Notes: Mix egg after the soup is already thickened)
b) Exorbitant Breakfast Smoothie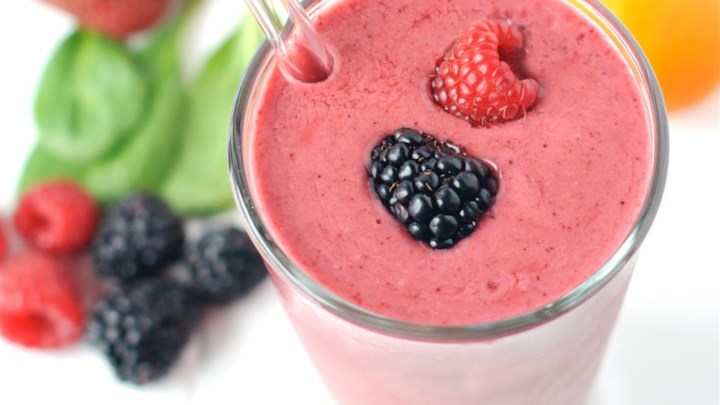 Ingredients:
2 eggs
1 banana
1 cup berries
1 cup yogurt
1 tsp honey
Milk as required
Directions:
Put all the ingredients into your blender. Add enough milk to cover.
Blend until smooth.
Add milk to thin the smoothie, if desired, pulse few times more to mix well.
Pour and enjoy!!
c) Homemade Almond milk
Ingredients:
1 1/2 cup almonds soaked in warm, salty water overnight, then drained and rinsed.
4 cups water
1 tsp cardamom powder
3-5 dates
Directions:
Put all the ingredients into the blender and blend.
Strain once with a fine mesh strainer to remove almond granules, and enjoy your drink.
Above are the three delicious and nutrient packed easy to do recipes for both pregnant mom and growing fetus. You can also try to give this to your toddler.